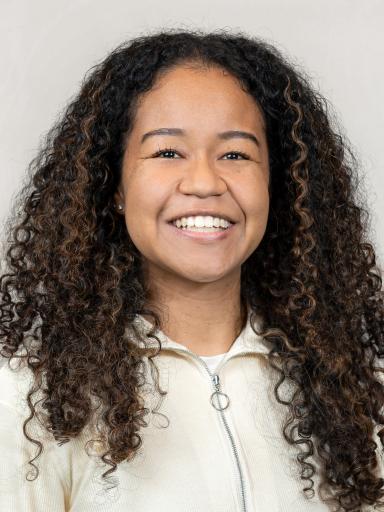 Preandra Noel
Program and Office Assistant
As Program and Office Assistant, Preandra's responsibilities include administrative support as well as assistance with coordinating logistics of and promotion for Center events. Prior to joining the Ikeda Center, she attended Soka University of America (SUA)—a small, private liberal arts school in California—where she served as the student body president. As a student at SUA, she was empowered to realize her own individual happiness through practicing global citizenship. She also worked at the university's performing arts center as a member of Artist Services, handling and organizing the sales of artist merchandise. She also worked as a receptionist providing general office support and customer service to patrons. She graduated with a B.A. in Liberal Arts with a concentration in Humanities. Preandra loves learning new languages, making new friends, and writing poetry.
 
Preandra finds inspiration and daily encouragement in the following quotes from Daisaku Ikeda's Soka Education: For the Happiness of the Individual:
You will pass through storms, and you may suffer defeat. The essence of the creative life, however, is to persevere in the face of defeat and to follow the rainbow within your heart.
To be human is not merely to stand erect and manifest reason and intellect: to be human in the full sense of the word is to lead a creative life.