Global Citizens Seminar Series
The Ikeda Center's Global Citizens Seminar Series brings together a select group of graduate and doctoral students from diverse fields of study to examine key themes from Center founder Daisaku Ikeda's peace proposals, speeches, and essays.
This seminar series provides a platform for young scholars to engage in dialogue across disciplines and tackle the pressing issues of our time. For Ikeda, global citizens are those who, regardless of whether they journeyed beyond their nation's borders, are "genuinely concerned for the peace and prosperity of the world." The Global Citizens Seminar aims to foster deep connections between emerging scholars who, in Ikeda's words, "will take up the search for solutions, acting in solidarity from within their respective places of belonging across all differences of spiritual and cultural identity to generate waves of dynamic, shared action."
The Global Citizens seminar also fulfills Ikeda's vision for us in two more crucial ways. First, one reason he established the Center in the Boston area is because of its profusion of institutions of higher education. In just two years, the seminar has featured participants from Boston University, Brandeis University, Brown University, Tufts University, and Harvard University. Participants have also come from as far away as DePaul University, Indiana University Bloomington, and the University of San Francisco. Secondly, the seminar creates the opportunity for emerging scholars to draw out the implications of Ikeda's three-part definition of global citizenship:
The wisdom to perceive the interconnectedness of all life
The courage not to fear or deny difference, but to respect and strive to understand people of different cultures and to grow from encounters with them
The compassion to maintain an imaginative empathy that reaches beyond one's immediate surroundings and extends to those suffering in distant places
Now, as we enter the third year of the Global Citizens Seminar, we look forward to continuing to build an ethical and intellectual foundation for ever-increasing global peace and well-being. To learn more about the seminar, contact Program Manager Lillian I, lilliani@ikedacenter.org.
Read reports on the 2022 and 2023 seminars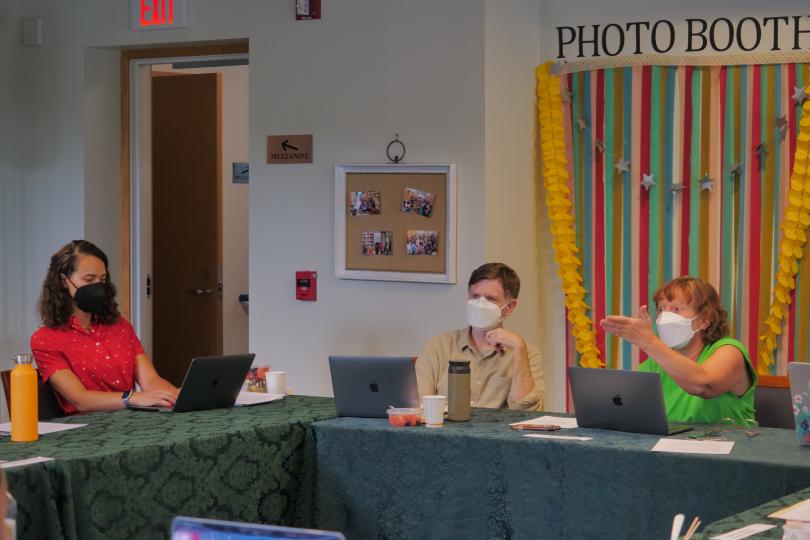 We call on the young people of the world to unite to meet the challenges confronting humankind, to be the authors of their own lives and of the history of the new century. 

Adolfo Pérez Esquivel and Daisaku Ikeda, To the Youth of the World: An Appeal for Resilience and Hope