Ikeda Center Youth Committee (ICYC)
The Ikeda Center Youth Steering Committee (ICYC) is a select group of students and young professionals (ages 18-35) in the Greater Boston area who collaborate with the Ikeda Center in the following ways:
Advance the Center's mission to create cultures of peace through learning and dialogue informed by Buddhist humanism
Support with the planning of, and promotion for, Ikeda Center's Dialogue Nights 
Participate in Center events, especially Dialogue Nights. 
Serve as role models of dialogue for the Ikeda Center youth community 
The roots of ICYC can be traced to a joint appeal to young people worldwide, issued in 2018 by Nobel Peace Prize Laureate Adolfo Pérez Esquivel and Ikeda Center founder Daisaku Ikeda, which stated:
We call on the young people of the world to unite to meet the challenges confronting humankind, to be the authors of their own lives and of the history of the new century. Our hope is infinite because we believe that youth will know how to resolve the many diverse planetary challenges in solidarity. We direct this message to young people, in whom we place our total confidence…We are confident that young people will take up the search for solutions, acting in solidarity from within their respective places of belonging across all differences of spiritual and cultural identity to generate waves of dynamic, shared action. We call on youth to take on the responsibility of walking together with the people, embracing the confidence that each of their actions will produce results in the future. 
Responding to their call, the Ikeda Center established the Youth Steering Committee later that year to ensure that all of our programs and events support and empower youth to be champions of dialogue and agents of change. Committee members meet on a quarterly basis to brainstorm themes that are timely and of importance to them. These planning sessions inform the Center's youth programs. Working together with Ikeda Center staff, committee members are frequently invited to share presentations and/or facilitate group dialogues at Center events. Members will also have the opportunity to connect with and engage in dialogue with scholars in the Ikeda Center's network. 
Commitments:
One year term with the option to extend one's time serving on the committee
Regularly attend and support Ikeda Center events
Regularly attend committee meetings 
Support with promotion of Center events
Benefits:
Networking with other students and young professionals in the Greater Boston area 
Being featured in the Ikeda Center's promotional content
Opportunity to support the Ikeda Center's Dialogue Nights event as icebreaker lead, group facilitator, or presenter 
Enhancing your resume 
Please email adminassist@ikedacenter.org if you would like to learn more.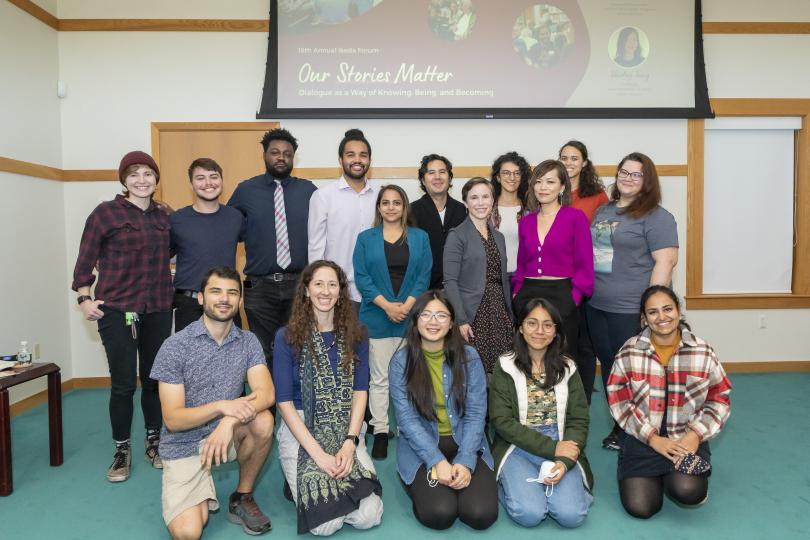 A rising tide of friendship within the younger generation cannot fail to transform society.

Daisaku Ikeda, "The Global Solidarity of Youth: Ushering In a New Era of Hope"